007'S, THE (2)
Last updated: 28-11-2013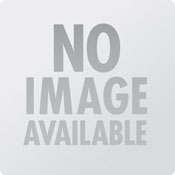 More Info Required
Basic Information
Active Years:
L1964 - E1967

Lead Vocals: Wilfred Thompson (2)Derek ?? (3)??
Vocals: Rita Miles
Guitar: Roy Potter
Vocals, Organ: Alan Thorndyke
Vocals, Keys: Laurence Potter
Bass: Pat Blake
Drums: Peter Atkins
In late 1964 the Diss based Midnights renamed themselves the 007's a change not only influenced whilst Britain was gripped in the hysteria of James Bond mania, but also down to acquiring Leonard Bond as their manager. The boys went through a few changes with Tony Theobold vacating the Bass to form [band unknown]
Stand in vocal performances by then fourteen year old Rita Miles always went down well with audiences. Laurence Potter joined from The Waveny Trio and recruited Alan Thorndyke as a second organist.
In early 1966 Roy was looking to improve himself by advertising to go professional in the New Musical Express but nothing materialized. Roy recalls "The band were really at their height around the time we supported The Trendsetters at the Diss Corn exchange" The group also backed would-be chart toppers The Knack whilst on tour promoting their recording of local man Pete Miller's composition Stop in June 1966.
The band finally broke up in 1967. Peter & Roy teamed up again in the seventies and played together in Rim Rock Country. Original bass player Pat Blake passed away in May 2000. The 199? golden years concert re-united the original Midnights & 007's partnership of Roy & Wilfred into a new working group called Re-Run, the group also features ex Blue Star ,Malcolm Major.
Supports: The Trendsetters/The Knack.
Mediography:
First All-Girl band enters NM&J 9/4/65[ ]
(Theobold) Blue Stars / The Midnights <> (Conx: Potter - Cripple Creek H3)