ABC PROMOTIONS
Last updated: 15-10-2017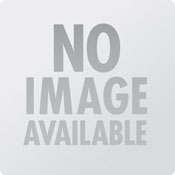 Also Known As:
Ab Promotions
Atkins Barrie Promotions
Atkinson-barrie Entertainments
Abc Managements
Basic Information
Category:
Agency
Opened/Closed:
1964 - UNDATED
Address:
1 CHAPEL STREET / 61 NORFOLK STREET, KINGS LYNN, NORFOLK (FROM 1969 CONTRACT)
AB(C) Promotions
Atkinson & Barrie Entertaiments was the brainchild of Jack Barrie & Colin Atkinson back in 1964. Jack Barrie was a prominent businessman in Kings Lynn, his fish bar in 55 Railway Road was the meeting point for every hunger ravished musician in and around the West Norfolk music scene, post gig munchies, No problem - at any time of day Jack could and invariably would rustle up Pie & Chips. Colin Atkinson had taken over The Maids Heads Hotel in Kings Lynn's, Tuesday Market Place in town centre from his father in [date required] and became the hub of the Kings Lynn music scene.
The agency acquired offices in Chappel Street, Kings Lynn. To raise the profile of the agency they became ABC promotions in April 1966. Barry 'Butch' Tyler also joined the agency the same year having previously been involved with the Arthur Howard Agency in Hunstanton. Also involved with the Agency was Terrington St Clements man Andy Dawson. Andy was ardent fan of the West Norfolk music scene. He would often work alongside Jack & Colin and on more than one occasion acted as Press Officer to some of the agencies acts. Andy's ambition though was to become a DJ and soon found himself a job on the infamous Pirate Radio ship 'Caroline'. Andy was one of the of the first people to be prosecuted under the new laws banning pirate broadcasting. Andy Archer as he is better known went on to work for Radio Norfolk and became one of the main compares for those Rock 'n' Roll reunion gig's, The Golden Years.
The agencies success however seemed to be based entirely around achieving total success for their main group The Tea Time Four and once this goal had expired the partnership quickly dissolved with Jack Barrie heading off to London to run the famous LaChasse Club (the green room of The Marquee which had no alchohol license) and then to go on to manage Marquee itself. Colin continued promoting gigs along with the help of George Chappell.
Main local acts promoted: The Tea Time Four / Barry Lee & The Planets / The Three Quarters / The Moggs
Mediography:
Agency has new name 22/4/66[ ]