8T8 SKIFFLE GROUP, THE
Last updated: 28-11-2013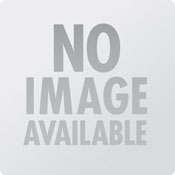 More Info Required
Basic Information
Active Years:
M1958 - M1959

Lead Vocals: Malcolm Hooper
Lead Vocals: Terry Wickham
Guitar: Ivan Zagni
Guitar: Mel Fuller
WBoard: Freddie Wyer
TChest Bass: David Mobbs
??: Ralph ??
After the band were formed they played resident at The Ailwyn Hall in Lower Clarence Harbour Road adjacent to Carrow Road and started promoting a new skiffle club called the 8T8 Rhythm Club. As hosts the band invited guest groups to perform at the club. Forming only months previous the boys had played their first gig at the Morning Star Public House. Terry Wickham recalls "By the time we had finished passing the collection cup around it contained more than double that I was earning in a week. This can't be a bad profession I thought".
Sometimes advertised as the 88 Skiffle Group the band made the grand final of the Skiffle Of The Year contest held at The Cellar Club [The Orford Cellar] on the 30th June 1958 but were unplaced.
Other popular venues for the boys were The Roe Buck Public House in Southwell Road now converted into offices and the now demolished Spare In Hand Public House that once stood in Vauxhall Street. Short lived, band members left to form numerous spin-off groups. Ivan linked up with his brothers band The Jailbirds. Malcolm who had already been moonlighting with The Toffs opted to become a permanent member.
(Wickham - The Zodiacs) <> (Hooper - The Toffs) (I.Zagni - The Jailbirds)