CBO INCORPORATED, THE
Last updated: 09-04-2014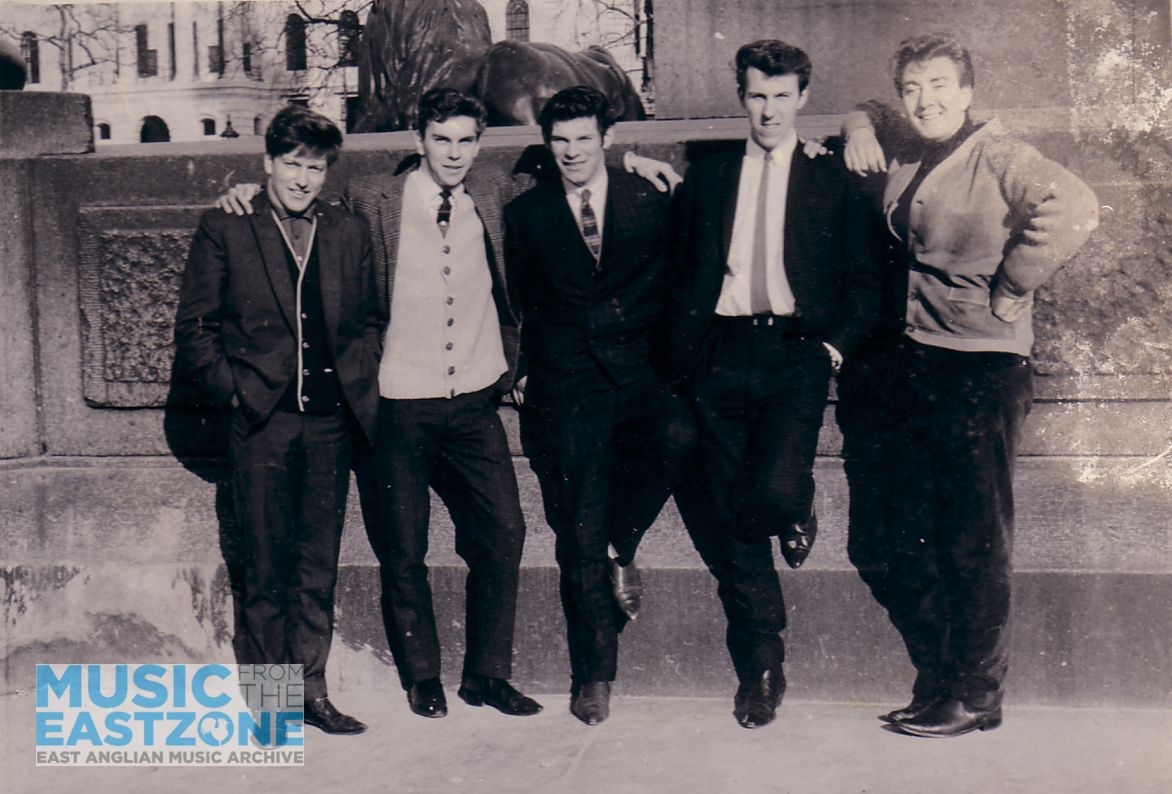 More Info Required
Also Known As:
Ricky Southern And The Cbo Inc
Cbo Incorporated With Ricky Southern
The Cbo
Basic Information
Active Years:
E1963 - L1966

Lead Vocals: Peter Read aka Ricky Southern
Guitar: Rodney Kidd (2)Colin Pincott (3)Johnny Balls
Bass: Chris Wright (2)Pat Baraskill (3)Dennis Matthews
Guitar: Mike Lorenze
Vox, Keys: Lester Middleton am
Drums: Luke Watson
The CBO were the first Norwich super group and arrived on the scene in April 63, comprising of members from past prestigious acts such as The Cadillacs®, Big Beat Four® and The Offbeats® gave the band its name. The main nucleius of the band had exsisted back in the late fifties as The Big Beat Four® but shake-ups had seen the group of friends move in and out of each others
The group gigged but line-up changes in 65 saw the band struggle to resettle .Pat Baraskill left in September 1963 to join The Contours who were looking to turn professional. His replacement was Dennis Matthews from the Norwich based Statesmen® The group enjoyed a short spell and were looking good contenders for & Colin Pincott from Lowestoft's Aesops Fables® joined in April 65.
The group struggled to get a permanent line up established even going into the mercury beat contest with a new line –up one month before the competition and still winning their heat.
Colin left the group in 196 after a gig backing the Zephyrs The was impressed by spotted Colin warming up and told that the only place for talent like that was London. Colin headed off down to London and within weeks was playing his first Demo sessions for companies such as Decca/Columbia Colin takes up the story ' I was in a coffee bar in street part of Tin Pan Alley and in come this bloke looking for a guitarist who could sight read music my friend looked at me and said you can sight read Col' and put his hand up, my sight reading wasn't that good but I got the job and ran round to this studio and played my first demo session, I think I was playing what was on the paper, put it this way no-one complained' Colin played many demo sessions and also master sessions during the sixties I was intrigued to know the difference Colin helps out 'About 2 bob he laughs 'A demo session was usually a new song writer or artists test session a master session was to record a release, my first master session was for Herman's Hermits I received 'Colin stayed in London until forming Panorama® with Boz Burrell in 19 . Just before the groups demise came more line –up changes and then a change of name to Southern trust Rodney Kidd retired from the band when he got married in 1966, but was enticed back onto the scene by the late great Berry Bainbridge and although rehersals with Berrys Treetops never saw him performing live Rodney soon became part of Seventies covers band Mebo before his epic stint with Fifth Avenue.
Supports: The Beat Merchants / The Jackpots / Dave Dee Dozy Beaky Mick & Tich / The Survivors / Reasons / The Strollers Plus 2 / The Hi Fi's / Rod Price & The College Men / Roy Star & The Cherokee's / Houston Wells & The Marksmen / The Blue Kats / Nikky & The Pagans / The Action / Long John Baldry & His Hoochie Coochie Men / The Clearways / Dean Ford & The Gaylords / The Cimmerons / The Fourmost / The Four Pennies / Amboy Dukes
Discography: Actd Forever b/w Can't live without you [ ] 64
Mediography:
'First All-Girl Band enters' NMJ 9/4/65[ ]
'New Name - Southern Trust' H&N EEN 7/11/66[ ]
(Middleton -The Emporors) (Wright -The Starbeats) (Pincott - Aesops Fabels) (Matthews -The Statesmen) (Southern -The Jetblacks) (Balls -The Sourcerers) The Continentals <> Southern Trust (Baraskill - ??) (Pincott -Panorama)